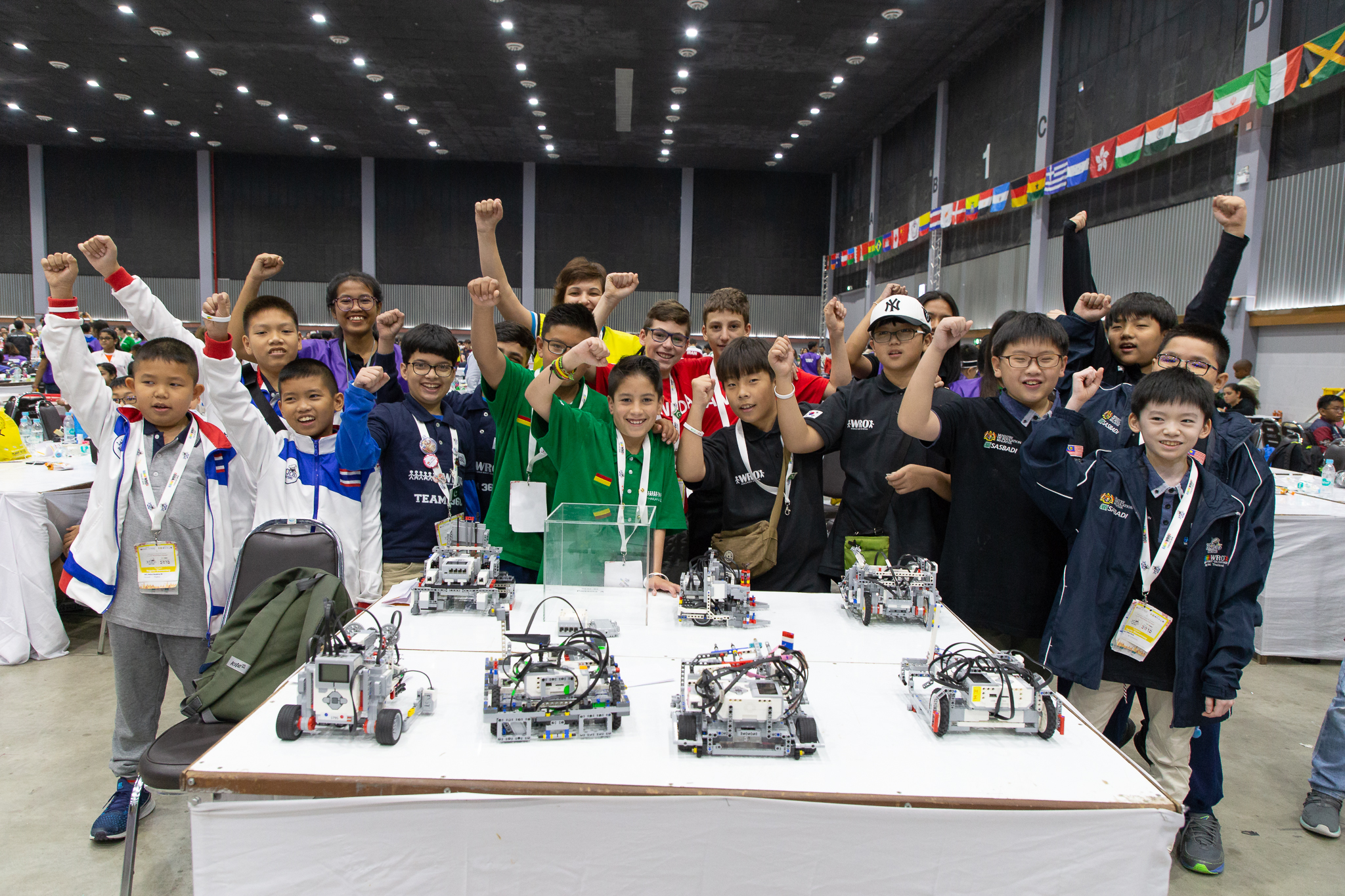 Join us as a volunteer when 1.000 children and young students from all over the world gather in Odense to compete in World Robot Olympiad Friendship Invitational Tournament September 21st – 24th 2023.
WRO is – in short – a LEGO Robotics competition for children and young students aged 6 – 19. Around 130.000 children from all over the world participate every year in the program. The aim is to get children interested in science and technology through playful learning.
WRO Friendship invitational Tournament takes place in Odense Congress Center September 21 – 24 2023. We expect 1.000 children and young students to participate in this fantastic event – accompanied by coaches, parents, teachers, siblings etc.
And it is not all about competing for winning – it is also about cultural exchange and understanding when children from more than 40 different countries meet and make friends across culture, religion, language, gender and politics.
We invite you to be part of this and help us make the event a very special experience for all our guests.
We are looking for volunteers that can work in three different areas during the event:
as judges in the competition. Judges need to be able to work September 21, 23 and 24 – 22 is optional)
as hosts – ensuring that the teams have a wonderful experience in Odense. Preferable hosts need to work all 4 days.
as crew – helping with a variety of practical things. We need crew volunteers from September 19 to 24. Shifts can be between 1 day and all week
Positions can be mixed.
Qualifications
In general we are looking for people that:
can communicate in English
love to be around kids
are at least 18 years old
Judges: Interest in robots and technology is an advantage but not a requirement. Inexperienced judges need to participate in a 3 hour training program prior to the event.
Hosts: Depending on the size of groups each delegation/language area/hotel will have one or more hosts assigned.
The task for the host is to help the group with settling in, follow them from hotel to venue and return. Answer questions and be the liaison between the Organizers and the teams. Be an ambassador for Odense. Ideally the host can participate all days, but it is possible to share a host-ship. Preferable the host speaks the delegations native language (fx. A Korean host for the Korean delegation, a Spanish speaking host for the Mexican delegation).
Crew: Help preparing the event in the days before the event (setting up tables, roll ups, signs, building LEGO elements for competition table, prepare bags etc)
Help the judges with practical issues and deliver scoring sheets to the technical area.
Practical tasks during the competition days such as help cleaning (assist professional staff), help controlling access to different areas, checking meeting rooms. Disassemble venue.
What is in it for you?
You will have a unique international experience with happy and enthusiastic kids and adults from more than 40 countries from all over the world.
The possibility of connecting with new friends at both national and international level
Lots of fun
Certificate to put on your CV
T-shirts
Goodie bag with re-usable water bottle
Food when working
Evaluation party with pizza
Information meetings will be held for those interested late August/beginning September in Odense and/or online.
Read more about WRO at wrodanmark.dk and the event at wro2023.dk
Please register as volunteer